Light sources from 89 North provide ideal illumination for fluorescence imaging. Combined with filters from Chroma, we can help you design an ideal system for any antibodies or other fluorescent markers.
Spinning disk confocal systems using the Crest X-Light and 89 North LDI are designed to minimize phototoxicity and photobleaching. This makes them ideal for imaging cells over their complete life cycle, or for studying sub-cellular interactions.
The high power lasers in 89 North's LDI are ideal for high speed imaging. With appropriate high speed cameras, it's possible to capture cellular events and sub-celluar interactions that occur in less than a millisecond.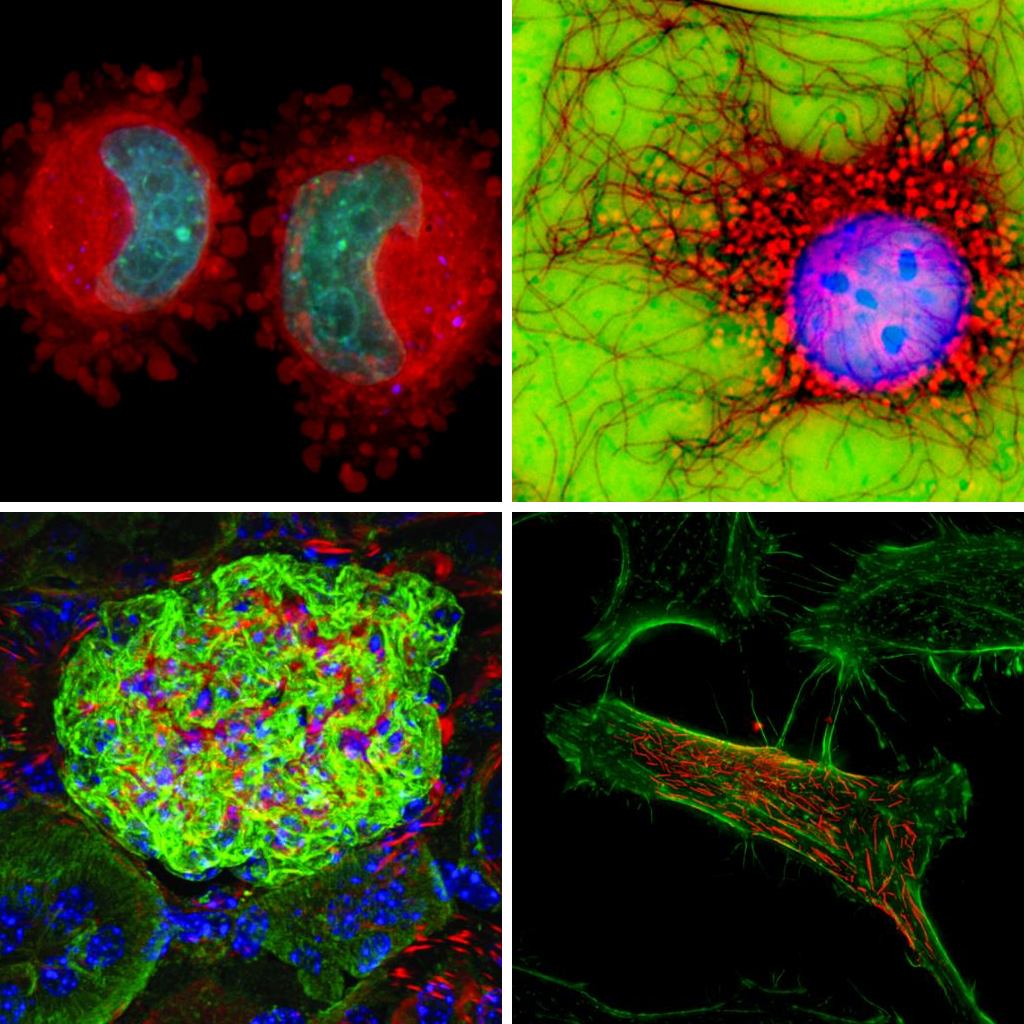 Cellular Biology Applications
Review our product line, below, for Cellular Biology applications:
Ask an 89 North expert to help guide your decision.