Total Internal Reflection creates an evanescent wave that illuminates only a thin section of your sample: only around 200nm. See your sample with a contrast you never imagined.  
DRAMATIC INCREASE IN SIGNAL-TO-NOISE RATIO
Elimination of background fluorescence from outside the focal plane can dramatically improve the signal-to-noise ratio and, consequently, the spatial resolution of the features or events of interest.
Only a thin layer of the sample, up to 200nm from the coverslip, is excited so virtually all of the emitting fluorophores are in focus and the background signal is significantly reduced. Illuminated with low penetration reduces the photobleaching effect.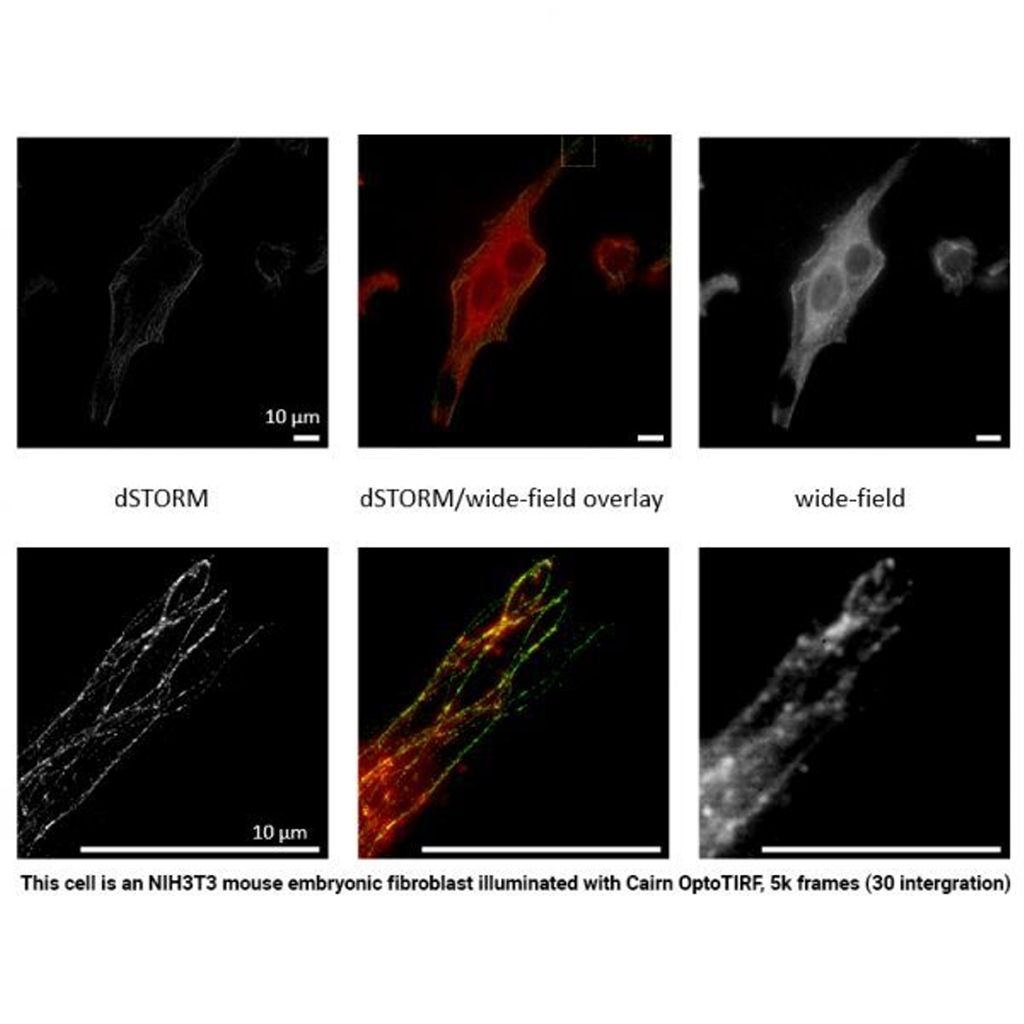 Review our product line for TIRF applications.
Ask an 89 North expert to help guide your decision.