A modern imaging system is a symphony of moving parts and technologies.  Whether it's an optimized turnkey system or a bespoke microscope pushing science to the optical limit, system integration services from 89 North can help align the hardware, software, and processes of your microscopy system for seamless and efficient operation.
Expertise Stemming From Partnerships
Our optical engineering expertise stems from our origins within Chroma, the world's most advanced filter manufacturer. We also benefit from our partnerships with Europe's leading microscopy solutions providers.
We work in the biosciences laboratories of the worlds leading scientific institutions, including the National Institute of Health, Yale, Oxford, MIT, Harvard & Stanford.
OVER 240 WORLDWIDE SCIENTIFIC CITATIONS
Our light engine products have had the honor of being cited in over 240 worldwide scientific papers. Our products support important research,
including the efforts of Nobel Prize winning scientists.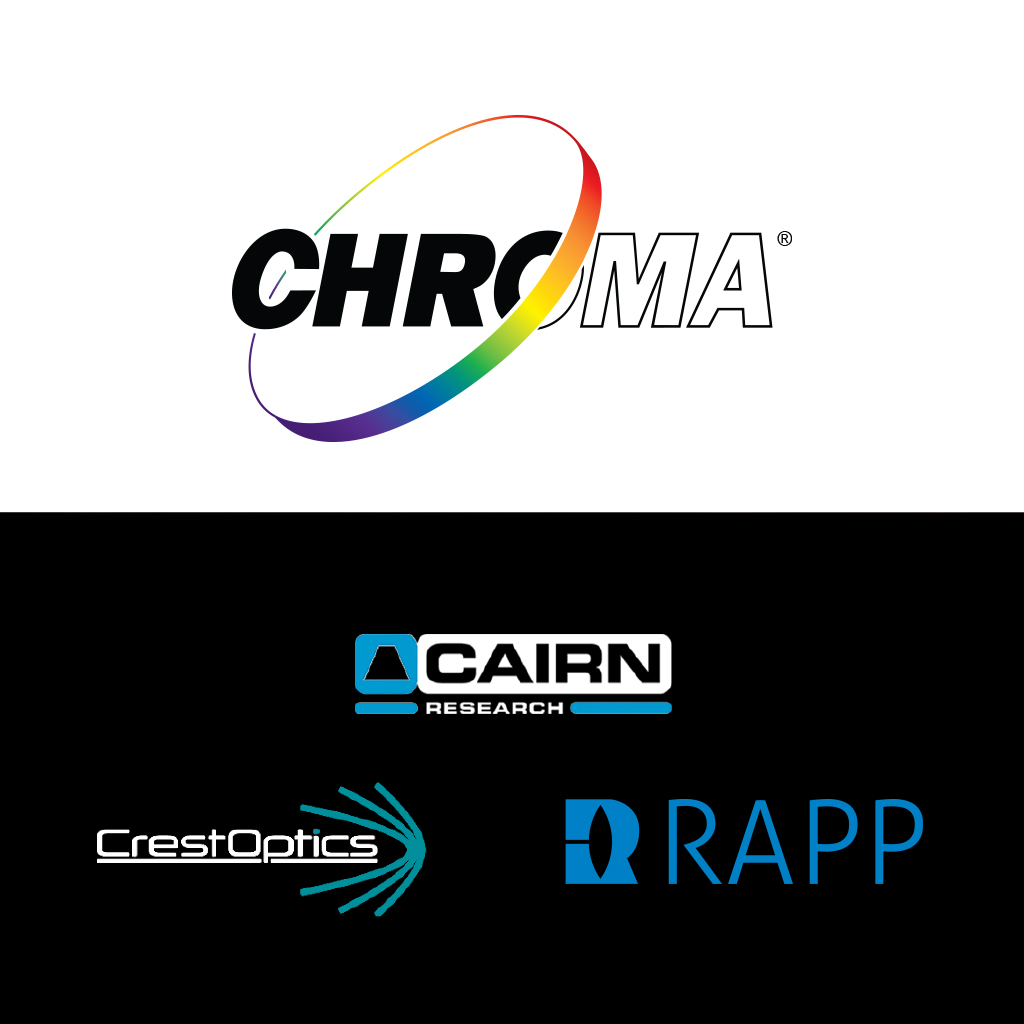 We Work Inside the Nation's Most Advanced Labs
Here are just a few of the prestigious institutions we service Understanding the individual elements (microscope, filters used, light engine capabilities, etc.), it's about orchestrating them all to deliver against the needs of your scientific inquiry. We have the know-how earned from working inside the nations most advanced laboratories to do just that.  These are just some of the many services that 89 North can offer.
Installation and training
On-site technical support
Remote software setup
Optical alignment
Laser safety assistance
Custom optical filter design
System automation
Areas of scientific inquiry we Support
89 North can provide products, software, and services to build cutting edge microscopy systems that are cost efficient and easy to use.  With robust system integration capabilities, these are just some of the techniques that 89 North can help you unlock with your existing microscope, or a complete new package:
Spinning Disk Confocal Microscopy
Super Resolution SIM Imaging
Stochastic Super-Resolution (PALM/STORM)
Optogenetics
Photoactivation/Photoconversion/FRAP
Single Molecule Imaging
Spatial Biology
Frequently Asked Questions (FAQs)
Here are answers to some of the most frequently asked questions we receive. Not seeing what you are looking for?
>> Request Our Services
Here's what some of our customers say about our light engine product line:
Kyle Newton

Lateral line ablation by ototoxic compounds results in distinct rheotaxis profiles in larval zebrafish.

Barth D. Grant

Large vesicle extrusions from C. elegans neurons are consumed and stimulated by glial-like phagocytosis activity of the neighboring cell.

Adriana San-Miguel

Endogenous DAF-16 spatiotemporal activity quantitatively predicts lifespan extension induced by dietary restriction.

Heidi Hehnly

Rab11 endosomes and Pericentrin coordinate centrosome movement during pre-abscission in vivo
Contact us for a free quote. Need something bespoke? We can work with you to configure a specialized range of laser lines and options.