High speed and high precision
89 North and our partner Rapp offer a wide variety of high speed FRAP systems.  These systems are capable of complex shapes and sequences and running up to 4000hz.
Rapp products will integrate with all major microscopes and with the 89 North LDI laser light engine, you have the flexibility of almost any wavelength that is needed for your experiments.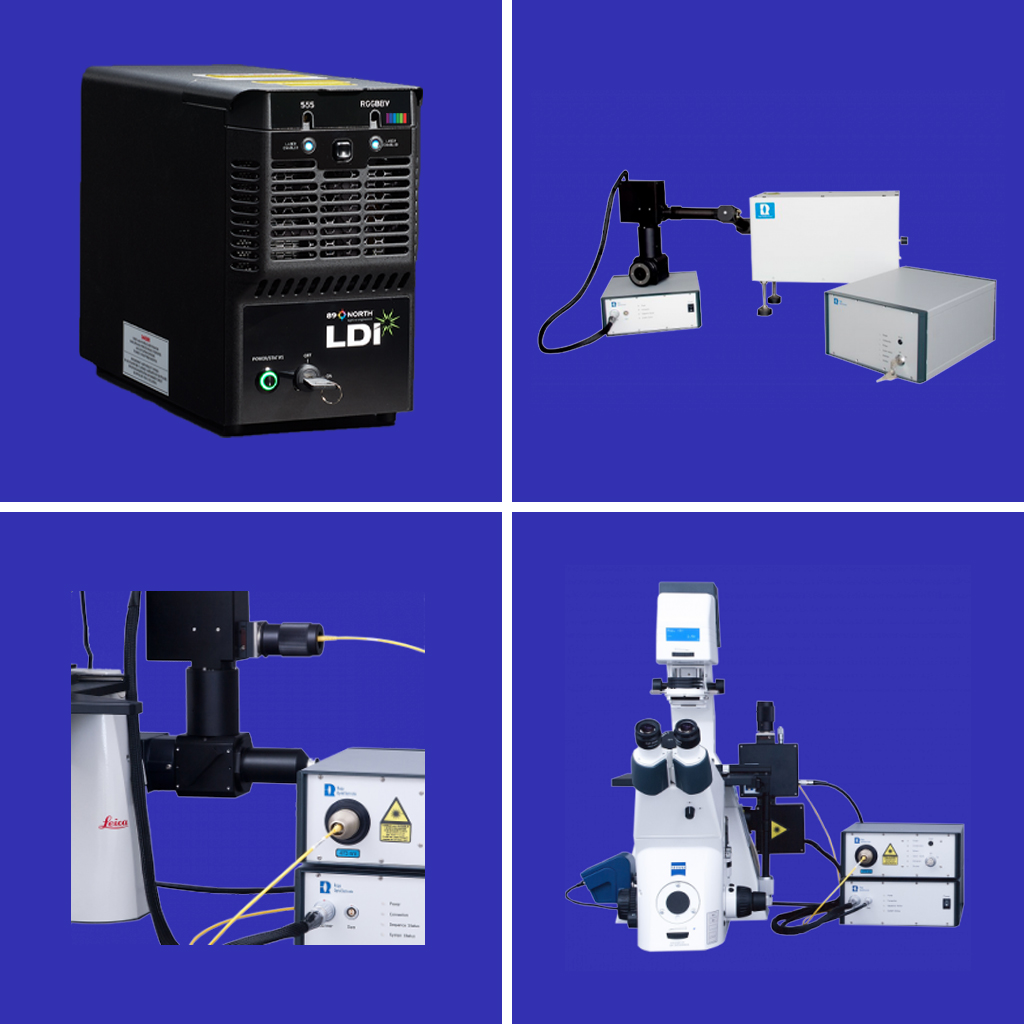 Review our product line for FRAP applications.
Ask an 89 North expert to help guide your decision.